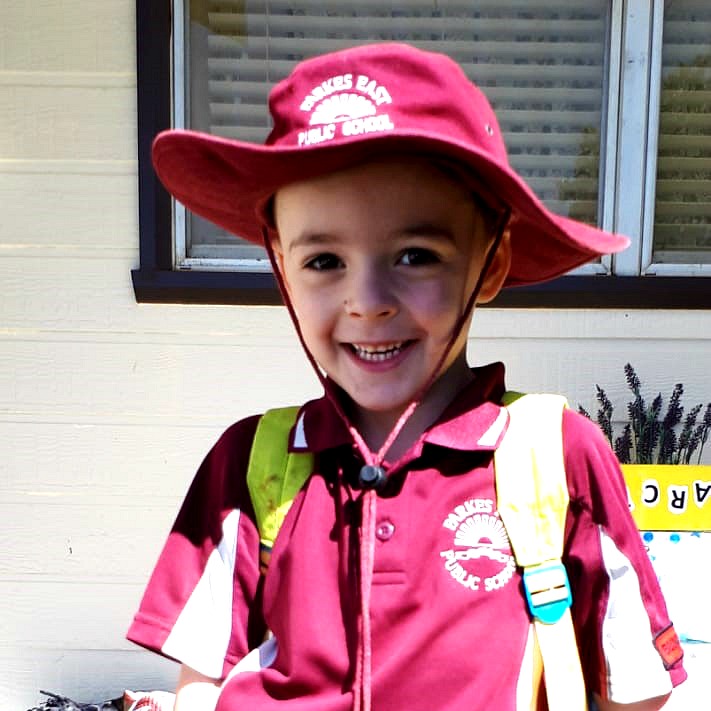 Artie
Meet our 2019 For Fitness Sake ambassador, Artie!
At just 4 years old, Artie was diagnosed with a global development delay and severe speech impediment. He has trouble understanding what people say, so he finds it very difficult to do everyday tasks, like getting dressed and understanding the concept of meal times.
Artie and his family are so excited to join you in For Fitness Sake in 2019!
----------------------
Artie is now 5 years old and has been working with our staff at House with No Steps for more than a year.
His parents, Jay and Judy, came to us for help in 2017, prior to his diagnosis, when Artie was in pre-school. They had noticed the first signs that Artie wasn't keeping up with other kids his age. He found it very hard to string words into sentences and to understand what others were saying to him.
This made it tough for Artie to make friends, participate in activities and do everyday tasks. The idea of him starting Kindergarten in 2019 with his peer group seemed impossible…
We assigned a speech therapist and occupational therapist to work closely with Artie and his family to develop his speech and comprehension.
Jay and Judy's ultimate goal at the beginning of 2018 was for Artie to start mainstream Kindergarten at the local Primary School that they had both attended, and that Artie's big brother Henry attends.
With the support of the House with No Steps therapists, Artie was able to have additional sessions to prepare him for the School's programmed transition activities. They also implemented a School Readiness Program that was put into effect at Artie's preschool and home to prepare him.
Artie put in the hard yards and developed in leaps and bounds. He can now string 5-6 words together, he is playing and interacting, and has made new friends.
Most importantly, Artie is so excited to have been able to go to mainstream Kindy this year, with a support program in place to help him settle in.
His mother Judy told us, "12 months ago we were afraid of what the future had in store for Artie. Now we are excited and confident for everything he has ahead of him.
"Artie is the happiest, funniest little boy and we are so excited to join him and be a part of For Fitness Sake in 2019. The support given to Artie has made a huge difference to our family and we are forever grateful."